Kitchen Refinishing
Painting existing cabinets face frames, doors, & drawers. When we paint the cabinets, change countertops, replace your backsplash, & install new appliances. It won't even look like it's the same home.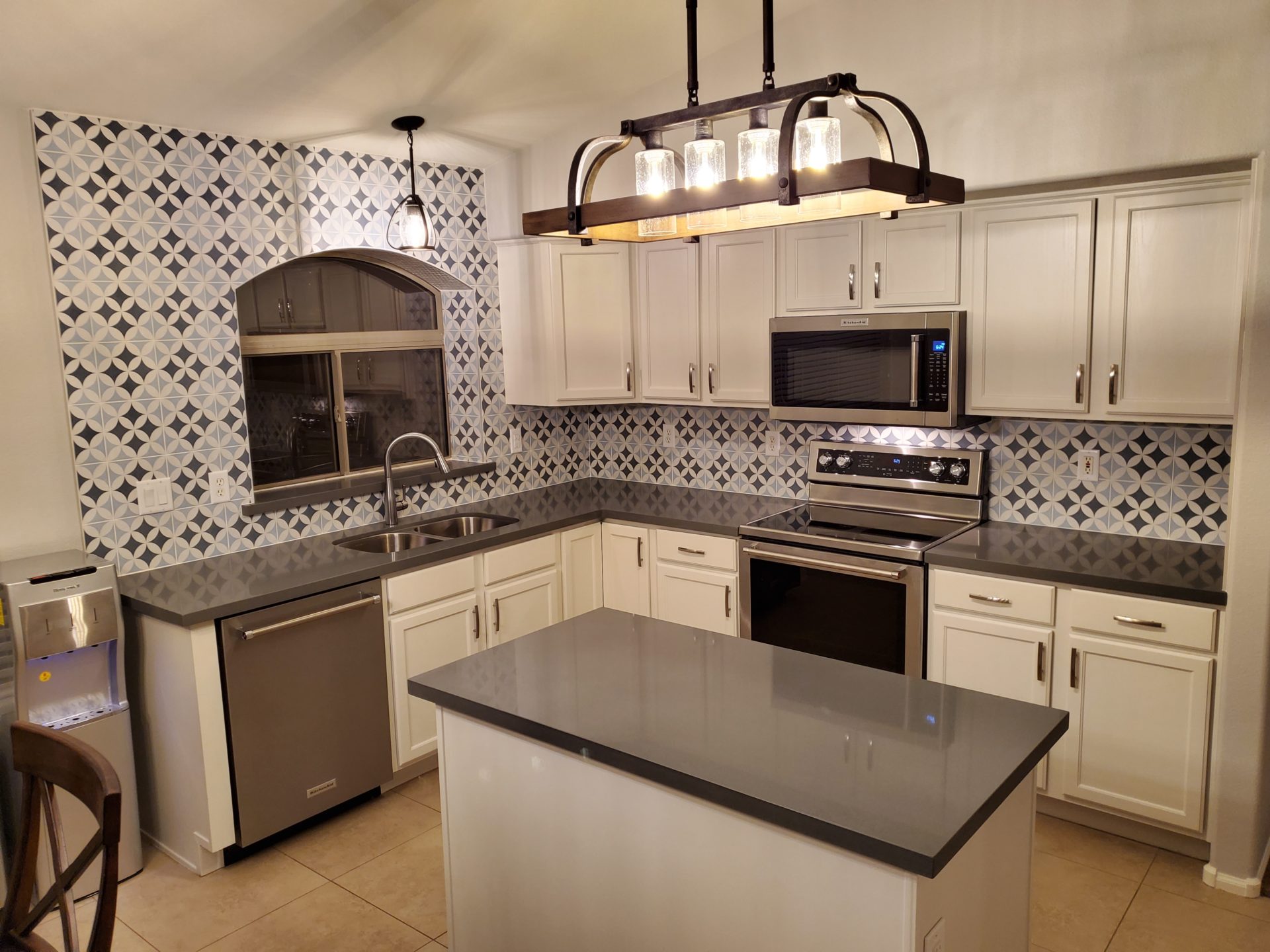 Kitchen Refacing
Refacing the kitchen would be a new style of doors and drawers and refacing face frames & cabinet boxes (outside of cabinets only).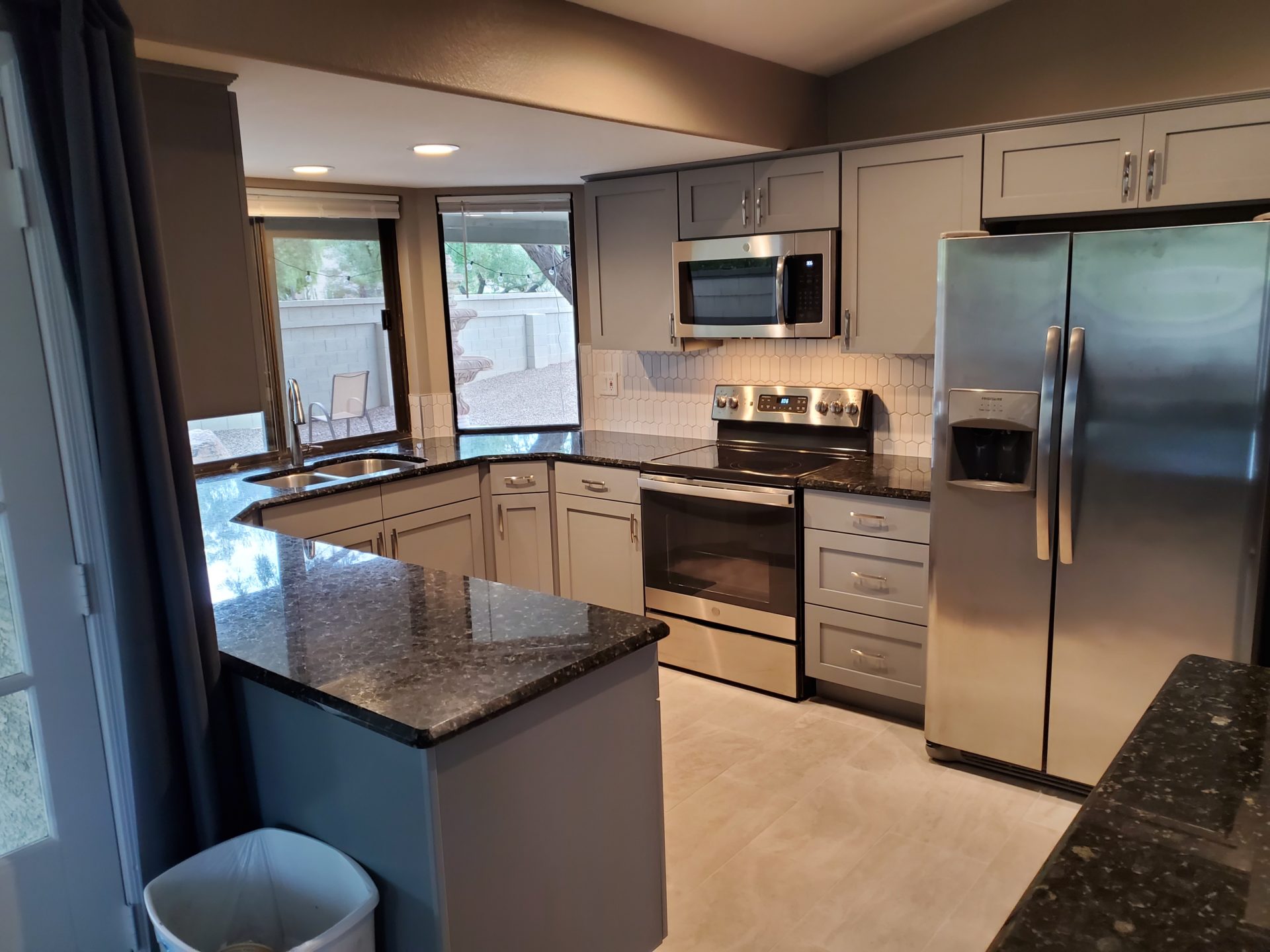 Full Kitchen Remodeling
Remove and replace existing from scratch. Most of the time for cost purposes we try to save the same footprint. If you move your sink & appliances to different locations we have to move the plumbing and power sources to the new location. Keeping these items in the same location equals cost savings.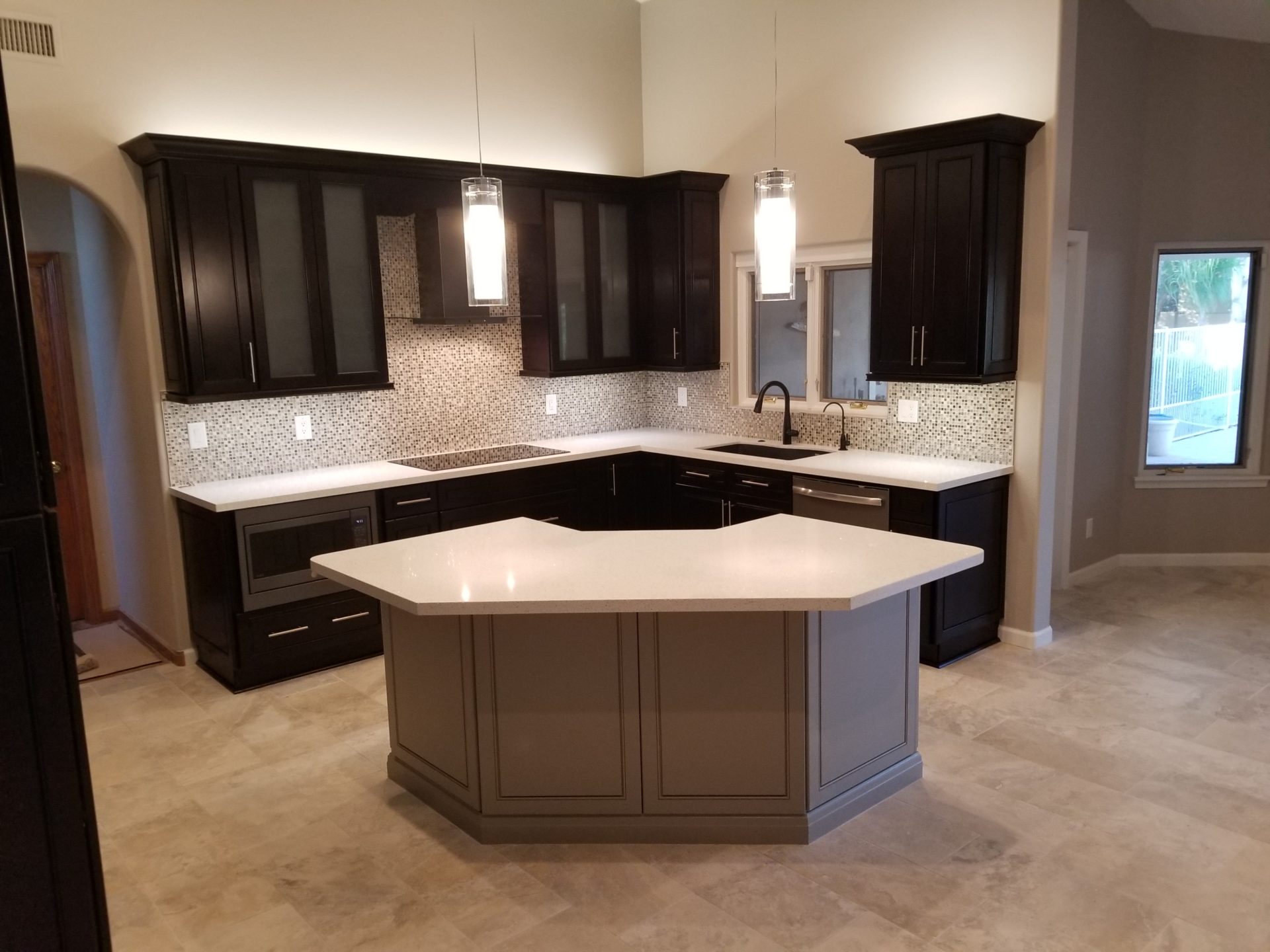 Full/ Partial Bathroom Remodeling
Bathrooms are usually full remodels where we gut and replace from scratch. We can also do partial remodels such as:
• Tub & Shower conversions to large walk-in showers
• Vanity areas including vanities, countertops, sinks faucets, mirrors, & lights
• Toilet, Flooring, & Baseboards
Fireplace Refacing
Fireplace refacing can really make a drastic improvement in your home. We also install electric fireplaces as well.